As a full-service CDMO, Launchworks understands the importance of ensuring your product reaches your customers on time and within their required temperature range.
Our fulfillment and logistics experts help our life science customers understand the risk and solutions available when shipping to domestic and international destinations, from temperature controlled packaging solutions to navigating the complexities of customs.
About Our Product Fulfillment Solutions
Our facility includes a state of the art ISO 7 clean room, fully equipped with certified ISO 5 workstations and a full suite of automated laboratory equipment and validated RNAse/DNAse free workflows.
Launchworks CDMO will ensure that all products are carefully packaged and ready for shipment.
Depending on the requirements of your product, we provide temperature sensitive packaging on +4C, -20C, or -70C gel packs, or dry ice. Our logistics experts will also provide consulting on difficult packaging and compliance issues. When you are ready to ship, just use our easy-to-use ordering platform.
Our team conducts tracking and monitoring of your shipments through delivery to ensure that they make it to their destination quickly and safely. For long-haul transportation, Launchworks CDMO assists with cold-chain air freight services for those most distant locations. If your product is delicate or requires special care, we will help with custom shipping work instructions to address your specific needs.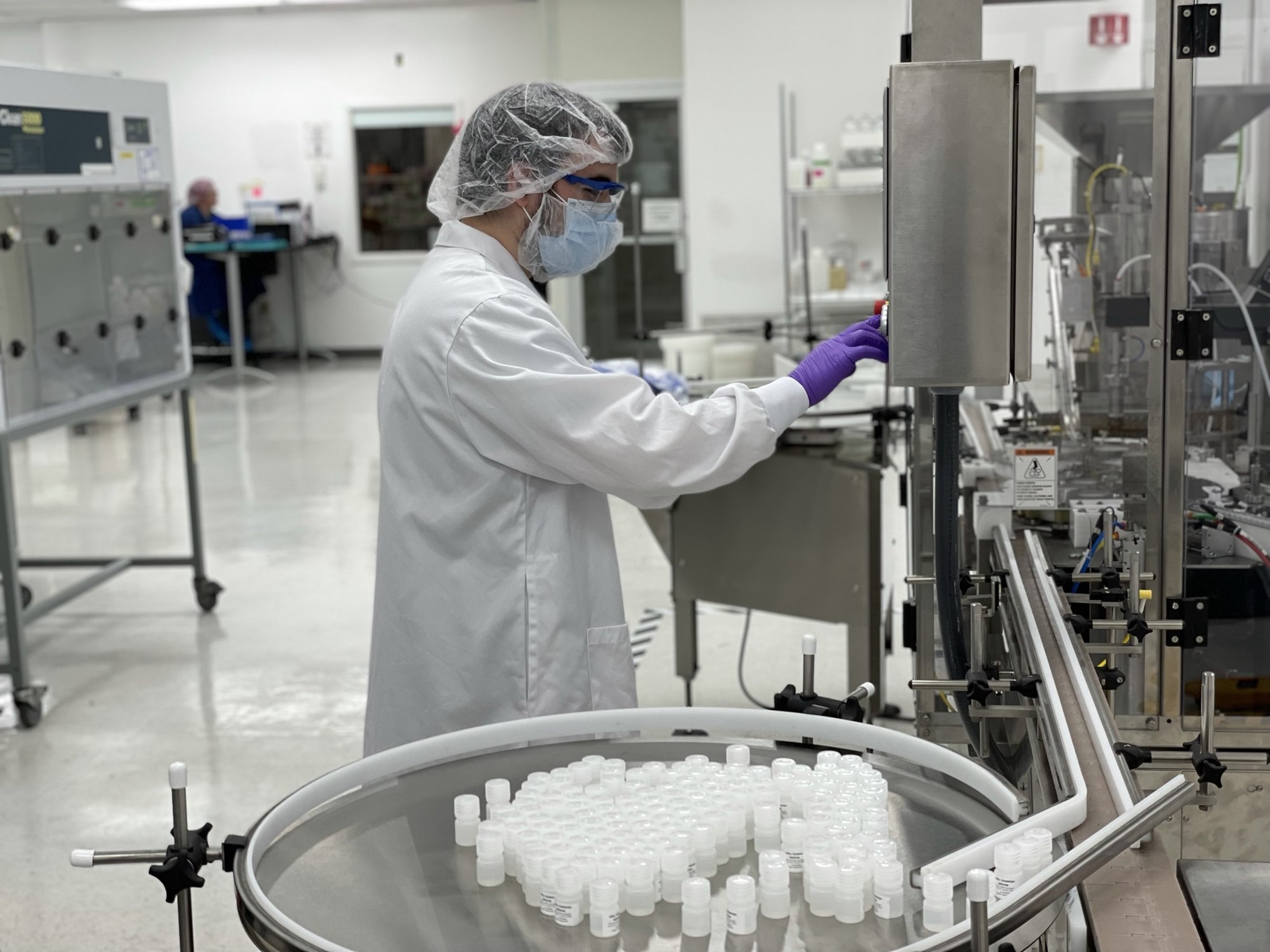 Safely Store Your Diagnostic Product
Before shipping out your finalized product, Launchworks CDMO will store the product until you are ready to go to market or send it to your customers. Secure storage services of your finished goods will give you time to focus on your business until you are ready to send out your product.
With Launchworks CDMO, your diagnostic or life science product will be stored to maintain its quality before being packaged and transported. As orders come in, the Fulfillment Team will retrieve the product and prepare them for shipping according to the required specifications you need.
Find Out How Launchworks CDMO Provides Effective Fulfillment and Storage Services in the Diagnostics Industry
See what other life science and diagnostic professionals have to say about fulfillment and storage services from Launchworks CDMO.
"We went with LaunchWorks because you had the better solution. Every department was very pleased with the partner experience, including operations, R&D and marketing!"
"Out of three vendors we use, one is cGMP, you have no errors & the others had several."
"Your people demonstrated they were excited about the project and wanted to do the work! We also like that you have a culture of continuous improvement and LEAN manufacturing methodologies."
Partner with Launchworks CDMO for Dependable Product Fulfillment and Storage Solutions
Fulfillment can often be a hurdle in the final phases of the life science manufacturing process, but our Fulfillment Team is here to make sure everything runs smoothly — getting your products to your customers in the condition they expect. Our experts will make sure your product is properly packaged and ready to head to its final destination.