LaunchWorks CDMO is a trusted development and manufacturing partner in the life sciences and diagnostic industries.
Our Development Team is uniquely qualified to get your product to full scale commercialization quickly, but most importantly successfully.
About Our Custom Product Development Team
Our team has a combined 20+ years of experience in product development from ideation all the way through to FDA 510(k) submission. Avoid many of the risks and costs associated with a "first to market" design by delivering validated improvements with pointed attention to:
cGMP quality chemistry
Cost efficient scalability
Optimized customer end-user experience
Having a third-party development and manufacturing team that understands your specific technology, the way in which it is deployed, and itsimpact on your end-user can be the difference between achieving efficient and successful scaling or being met constantly with delays and failures to reach the consumer.
As a full-service development group, our record of success includes:
Dry chemistry sample collection kits
Complex NGS kits containing hundreds of individual oligonucleotides
Custom enzyme purification services
The Development Team's technical ability to understand your science, your marketplace, and the overall product is as important a part of a successful launch as the product itself.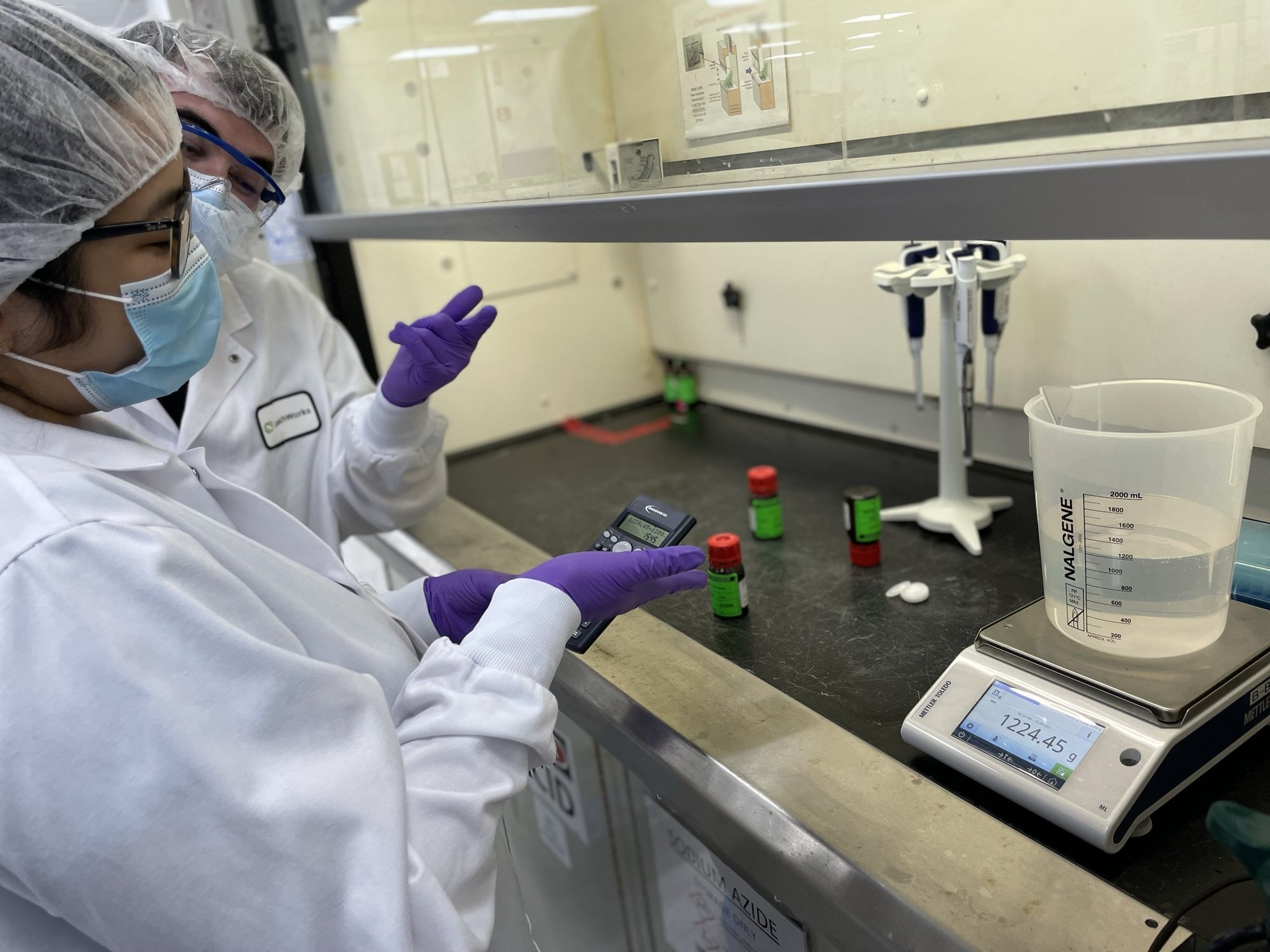 Explore
Design Optimization and Pilot Lot Builds
Commercialization is often the final and largest hurdle you need to overcome to ensure a successful product launch. You have to be confident that your product design considers both your end-user as well as cost efficient scalability. At LaunchWorks CDMO, our Development Team's singular goal is to make sure your product reaches the market having fully considered these two key components.
Our Development services include:
Raw Material Sourcing:
Validation studies to identify alternatives and critical component sourcing to ensure supply chain success
Guard Banding:
Flex studies to ensure your product is optimized for the changeover to large-scale manufacturing
Bill of Materials and Process Optimization:
Design improvements for end-user experience and and manufacturing reliability
Pilot Lots:
Initial "proof of concept" builds to validate manufacture-readiness of your specs and mitigate potential bottlenecks and costs without the risk of large-scale lots. Pilot lots are also an opportunity to receive early access kits for your internal or early market consumption.
Final Package and
Label Design:
Review of the regulatory or marketing requirements applicable to your design
Conduct Stability Studies for Shelf-Life Determination
The success of your launch and inventory management strategy depends on the quality and robustness of your product stability data. However, product shelf-life and shipping stability can become afterthoughts.
For a commercially successful launch, you need an inventory strategy that:
Keeps up with demand to avoid delivery delays

Avoids overstocking past your product's validated shelf life.
We determine your product's shelf-life through real-time and accelerated stability studies, allowing you to make informed product inventory decisions. We can also deliver shipping stability studies to ensure that the optimal conditions are being maintained while your product is in transit, while avoiding over-priced shipping costs.
Case Studies
See Product Development in Action
Launchworks CDMO is committed to creating refined and optimized products that meet the needs of your customers. Learn more about how the Development Team advanced life science and diagnostic products to prepare them for launch.
QC Specification Development
Raw material and product release specifications are critical to building a quality product and must be clearly defined prior to the commercial phase. Otherwise, you risk unexpected delays and quality concerns.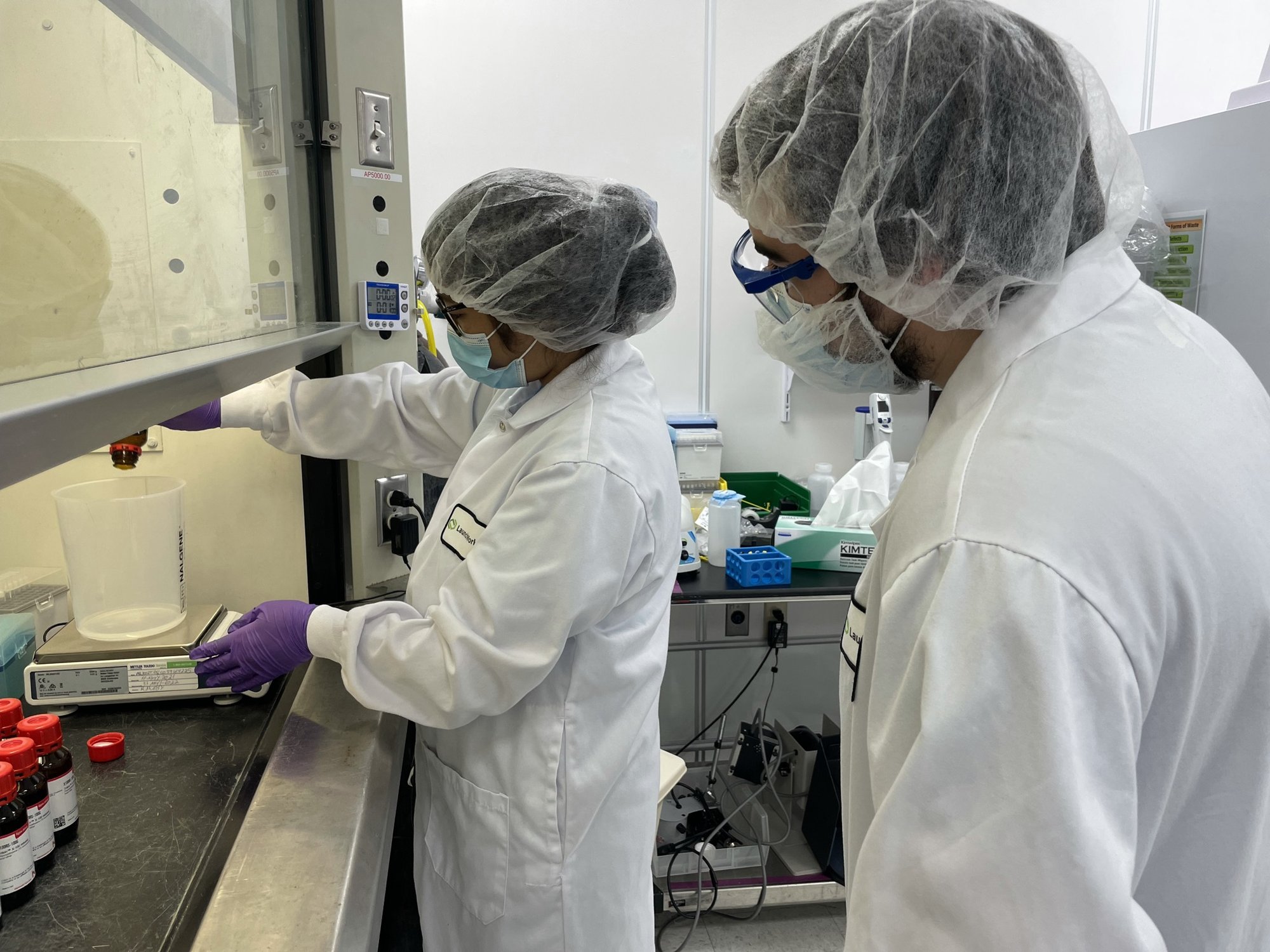 As an experienced commercial developer in the life sciences and diagnostic industries, our Development Team understands the importance of defining not only your finished product acceptance or lot release criteria, but also the acceptance criteria for incoming critical components.
The QC specification development services at LaunchWorks CDMO define the incoming, in-line and functional QC requirements for your product while also creating a robust and repeatable testing method that can be used at any manufacturing scale. By working with our Development Team for your QC and testing specs, these workflows become connected to your Product Specification File (PSF) and are designed to be fully integrated into the LaunchWorks Quality Management System.
Final Product Testing

Before Commercialization

In addition to developing your QC testing protocols, our Development Team can execute those protocols to minimize delays. Many manufacturers are not qualified to perform the QC lot release of the build. As a result, this process falls back onto the client, which may delay the release of finished goods by weeks or months. Running the technical and functional QC through our Development Team ensures your product reaches the market without delay.

Some of our standard protocols for product testing are:
Library prep and quantification
Enzyme activity assays
qPCR/PCR
Gel electrophoresis
Cell counting
Oligo quantification
BL2 lab services
Contaminant testing (nuclease, protease, micro, etc.)
Contaminant testing (nuclease, protease, micro, etc.)
Standard in-line specifications (pH, conductivity, refractive index, Abs, viscosity, osmolarity)
And more!
Optimize Your Product with
Lyophilization Services
LaunchWorks CDMO will work with you to optimize your components for lyophilization.
This includes glycerol removal/reduction, reagent buffering, and excipient formulation trials. LaunchWorks CDMO can also deliver final lyophilized products.
Once we have optimized your components for lyophilization, we work with an experienced partner to produce the material at a range of volumes and batch sizes. Your final product will include a fully optimized lyophilized product recipe, including cycling method. At your request, we can also run stability and performance testing on the lyophilized pilot lots.
Create Your Custom Product with the Launchworks CDMO Development Team
The product development services from Launchworks CDMO are designed to make sure that your product is ready for the final production stages. From developing a formulation to creating a supply chain strategy, Launchworks has the expertise to ensure that products are designed for long-term success. Work with our specialists to create a customized plan that will optimize your product based on your desired specifications.